Unit London in the heart of Soho was home to the launch of Urban Centrefold, a limited edition coffee table magazine and exhibition. It's the result of a collaboration between retail giant Urban Outfitters and artistic magazine Centrefold.
The magazine was founded in 2013 by Andrew G. Hobbs as a biennial platform for artists and creatives to exhibit their work using high-end production and print. The coffee table piece in most recent years has extended itself to works online, encompassing fashion events and social networking.
Unit London commits to giving emerging artists the ability to share their work with the rest of the world, hand picking talented individuals to fill its Soho walls. With stark benches, dark flooring and a glass front the gallery is nothing short of spectacular, making it the perfect host for an event slap bang in the middle of London Fashion Week. The blue and pink lighting leaks through the windows and in the dark February evening, the party is as visible from the street as an episode of Friends on that HD 29-inch thing in your kitchen come lounge.
A white bar stood between the guests and a team of waiters dressing cocktails with raspberries and candy striped - oh so very Urban Outfitters - straws. The playlist was supplied by DJ and producer Samantha Togni and the VIP guests included Foxes, Lily Donaldson and Cara Santana.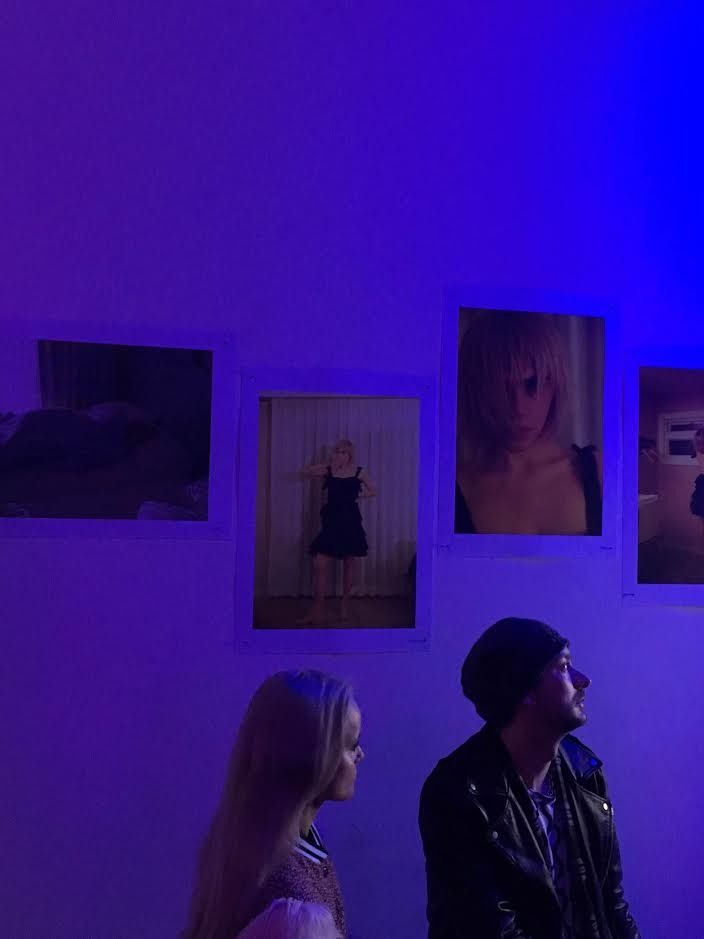 The exhibition presents glimpses of life. Photographer Tang Ting's images of twisted feet and ankles, of puppies taking milk, and the wrong side of a building line the gallery walls along with full body shots of model Julia Cumming by Chad Moore. Isabelle Wenzel's collection of four images is particularly breath-taking with a single person pictured posing in a large space. The pastel colour palette contrasts the twisted positions of the model who's head can't be seen.
The images from the collaboration are beautiful in an uncomfortable way: armpits, bed sheets, phone chargers, buzz cuts, and concrete are works of art. This tribe of artists from across the globe are ones to watch out for. Each collection of pictures complements the next with tales, secrets and intrusive close-ups. In Urban Outfitters the biennial magazine Centrefold has found a good match, and the evidence of this? Well, it's there in edition number twelve on the high-end, expertly printed pages.