In 1998, a kid in Norwich had a terrible Christmas, and it was all my fault.
Let me explain.
The Legend of Zelda: Ocarina of Time had just been released, and I was on a Jingle All The Way mission with my Dad to find a copy. We went everywhere. Picture every shop you go out of your way to avoid during the festive period and multiply it by being in London, and that's where we went. From Hamleys to every single HMV in the capital (and there was quite a few back then), we faced the same, never-ending punch-to-the-gut: "we should have stock after Christmas."
I could see the pressure on my Dad's face, and he could see the disappointment in my eyes (If you're following the Jingle narrative, this is the part when Arnie breaks into his neighbour Ted's house.)
After one last scout around, we left London and made our way back home to Norwich. A few days later - after more or less giving up - we popped into the nearest GAME for one last shot. We're gonna ditch the Jingle narrative for the American Sports Movie Where The Good Guys Are Facing Extreme Adversity But They Triumph In The End one.
I often get accused of having a terrible memory, but I remember this like it was yesterday: we walk in, and my Dad heads straight to the counter like a man possessed. Zero desperation. Maximum charm. Completely composed. For the 100th time that week, he asks the Zelda question, but this time the answer changes: "We're all out... well... we have one copy left but that's been reserved." That's just enough wiggle room for my Dad to work with, and five minutes later we walked out of that shop with the gold.
Ok, so it cost my Dad twice the retail price, and sure, maybe they had a bunch of copies in the back, pulling the same trick countless times that day, but for the sake of this story, it's better to imagine some kid opening up his presents that Christmas, only to find Mario Party instead of Zelda and wondering why the hell their parent's hated them so much. If that makes me a terrible person, I'll take it.
Fast Forward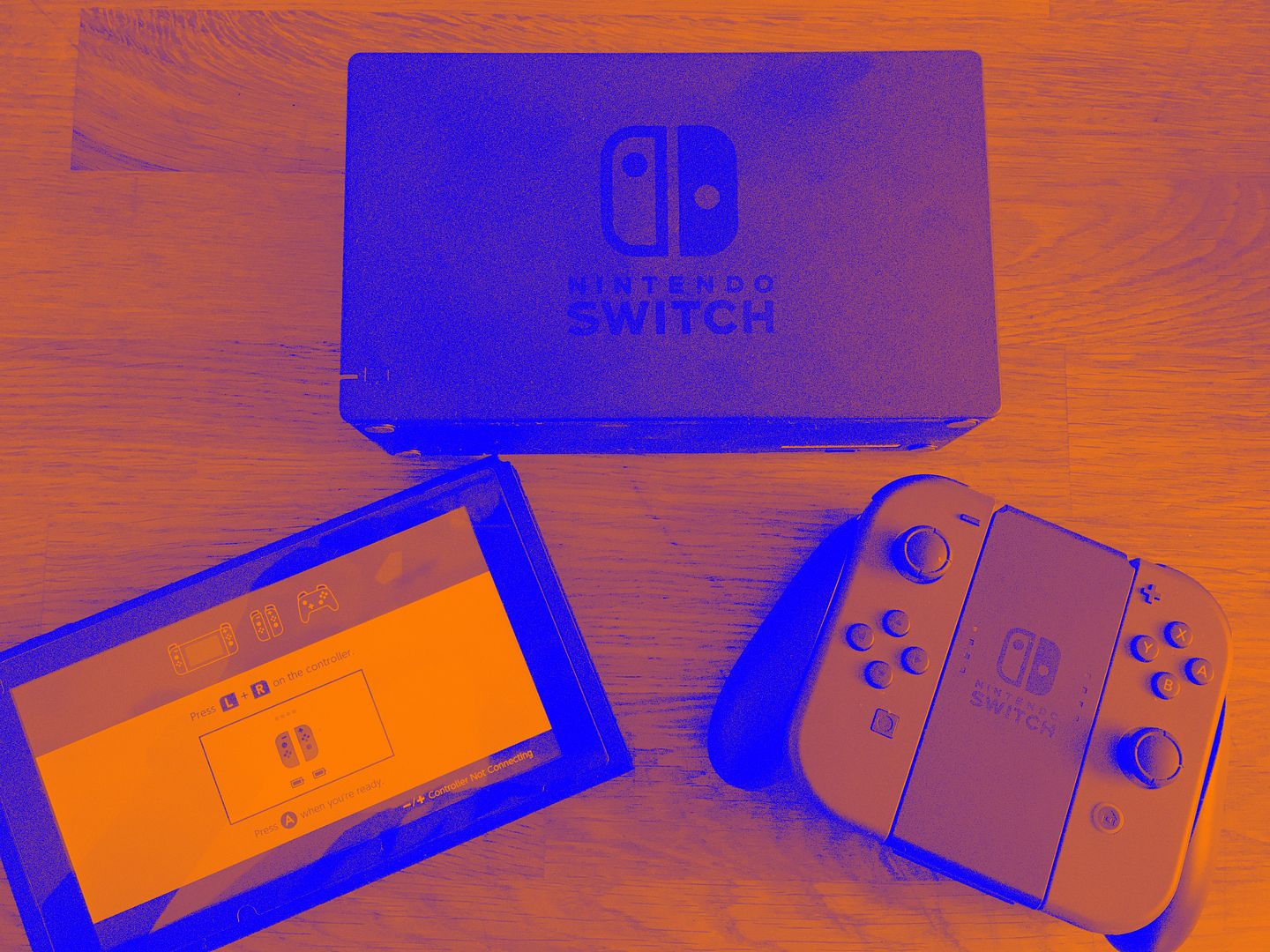 Jump a whole bunch of years to today, and it's fair to say that Nintendo isn't in my blood quite the way it was when I was hassling my friends at school for Zelda tips (pre-mass internet times; candles; horse and cart etc).
I bought a DS because, well, everyone did (plus Animal Crossing was a gem). I even bought a Wii for pretty much the same reason. And that's the thing with Nintendo, for all the talk of them being in a precarious position within the industry they helped carve, they continue to release products that people feel compelled to try. You know what you're getting with Microsoft and Sony, but with Nintendo, you're rolling the dice.
Unfortunately for Nintendo, their last console - the Wii U - didn't leave a lasting impression. The charm of its older brother was replaced with a tablet experience that ended up in the world Apple opened up with their iPad range (which was in its 3rd generation by the time the Wii U was released). So throw in bad timing and an audience that decided to stick with the various DS' on offer, and you've got a stinker on your books.
Pleasing an Older Generation
The Switch was born out of those circumstances. They knew they were on the right path, they just needed to refine the product. They needed to find a way to keep a younger generation happy - which they've always been pretty good at - but to also provide a way of adding value to the nostalgia they try and sell old people like me.
To grab a slice of that sweet millennial pie, you need something that can compete with the various tablets/phablets/phones that people lose themselves in at various points in the day, whether it's on the daily commute, or on the toilet. Nintendo dipped their toes in the mobile market with Mario Run, but outside of Minecraft or maybe even Pokemon Go, it's not the sort of thing that's gonna continue to drive your business.
The way Nintendo have nailed this console is by improving on something that already exists. And that's usually how great inventions are made. Someone breaks through the wall, causing considerable damage to themselves, and then someone swoops in and builds upon it with something better. The Switch isn't going to replace your tablet, but it's gonna make you realise just how lacking they are when it comes to gaming. It's not even a hub vs. singular product fight, but more down to the experience.
Most successful iOS games are bite-sized chunks that you work your way through when you get a spare few minutes. When you start looking at the high-end stuff, NBA2k for example, the graphics are nice, but you still feel like it's gonna crash at any point (which often happens). The iPad Pro is a bit better at handling the load, but it still feels like a compromised experience. And that's before you even mention the controls, which are typically horrendous.
Whether handheld or on the big screen, the Switch experience is the same. Much has been said about the ease in which you can go between the two - which is very true - but the fact that you're not compromising quality is the key thing here.
I own an Xbox and a bunch of games that have never been played because I don't have the time. You can't dedicate 20 minutes a day to a game like Fallout. It just won't work. NBA 2k on the other hand, I can jump online, get beat by some kid in Korea, and then move on with my day. But I really want to play a game like Fallout. I wanna lose myself in something deep and detailed and beautiful.
It took my five minutes with the Switch to realise just what a smart move this was from Nintendo. They reeled me in with the nostalgia surrounding a new Zelda game in the mould of the Ocarina of Time, then sold me on the idea that I'll actually have the time to play it.
On Zelda, Pros/Cons, and is it worth the money?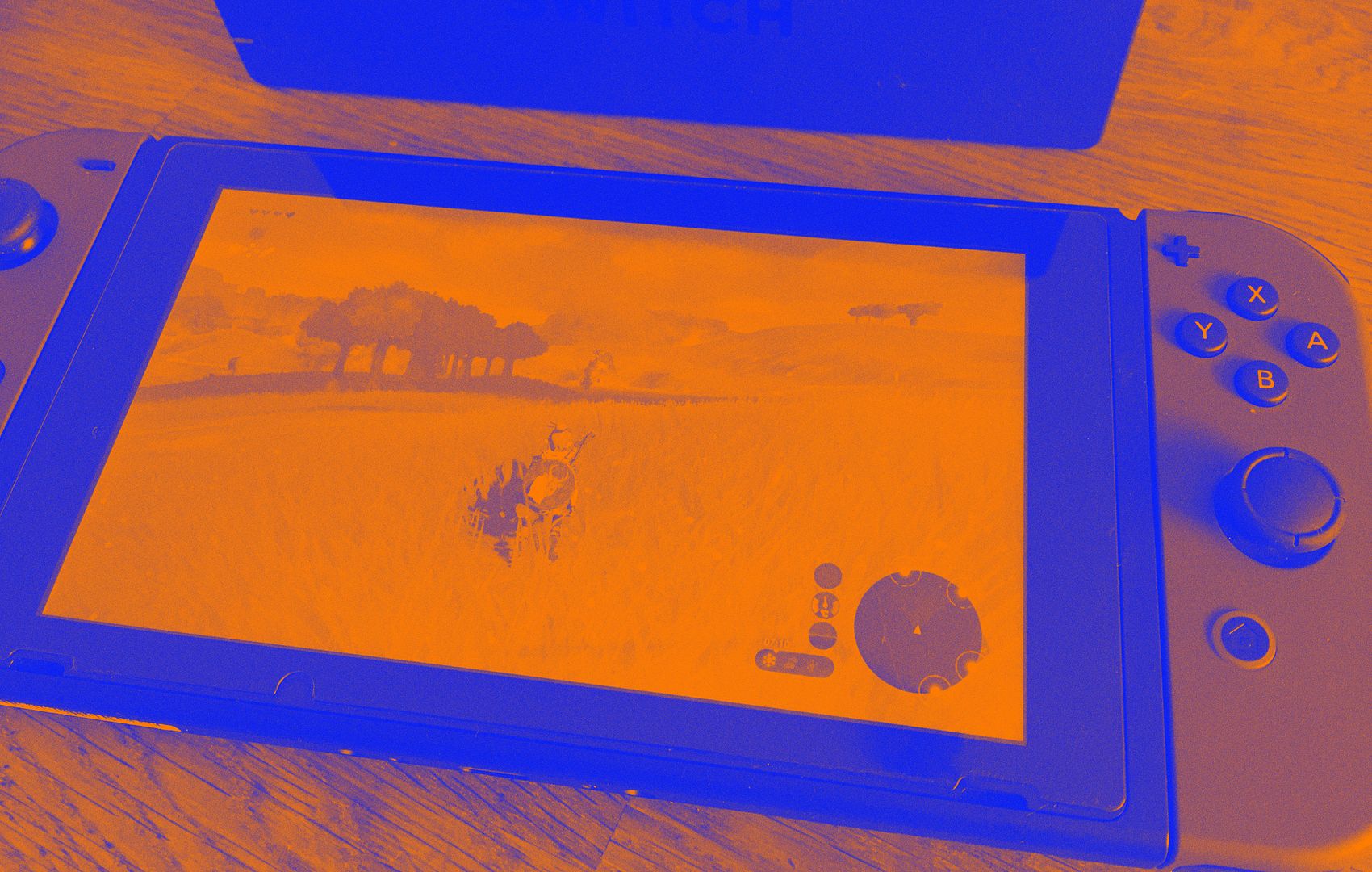 The £279.99 gorilla in the room is tied exclusively to Breath of the Wild. It's as simple as that. I don't find the controller to be flimsy like some reviews have stated, nor have I had any of the connection issues that plagued a small section of users. The console is a solid piece of kit (apart from the kickstand). From a technical perspective, you know what you're getting: a refined version of what Nintendo stands for, not a 4K gaming machine. But, like most consoles, it lives and dies with the catalogue.
Breath of the Wild is as good a launch title that will probably ever be released. I won't spend too long going into detail about the game - it's already been beaten to death by now - but it really is unlike anything I've played since Ocarina.
I spent the first 20 minutes of the game just listening to the sounds of the game. Can you remember the last time you did that? Or even something remotely similar? The game constantly provides you moments of beauty that will leave you staggered. You'll end up trying to beat some gigantic monster with a broom, but it will inevitably destroy you. You'll try again, but you'll still lose. But then you climb a mountain and paraglide your way to some forgotten village and none of that will matter. You'll start to wonder if the game really is as big as people claim it to be, but don't: it's huge. Just when you think you've explored every corner, it expands. And talk about side quests. Jeez.
Like most Zelda games, it's a constant balancing act. Just when you feel like it's getting dark (for a Zelda game), they'll hit you with a dose of humour. Just when those open plains start to feel repetitive, a new landmark appears.
Before I got my hands on the console, I was firmly in the camp of people that felt that the price point was too high. Outside of the fact that you'd have to spend £50-60 for the game on top of the console's price, what's giving you hope that you'll get a return? Mario Kart 8 has just been released, and that's always worth the money. But what else is coming? Snipperclips is a lot of fun, but that should've been a free title with the console.
I'm not gonna give you some spiel about Zelda being worth the total price of the bundle, because c'mon, but it's certainly worth 75%. Seriously. 75%. That's how good the game is, and how much potential the console has. But like I said before, it's going to come down to the games. 'Content is King', if you will. In a year's time we'll have a clearer idea of the console, but it's certainly shifted my view of what Nintendo is capable of. I was expecting to feel underwhelmed, but now I'm excited for what the future holds.
We'll be reviewing as many games as we can get our hands on over the coming year(s), so be sure to bookmark our Nintendo Switch page to keep up to date.